A responsible breeder has a goal in mind with every litter they plan .Breeding for health and temperament is most important .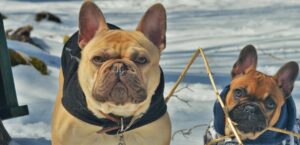 In order to purchase a puppy from us at northenbullyes french bulldogs please take the time and send us an email at northenbullyes@yahoo.com we would like to hear from you ,your experience with the breed ,gender preference etc .A 500 non refundable holding fee will be accepted to be on the waiting list pending the application approval.
We have genuine references that can be verified worldwide just google Northenbullyes and from our vet. On Instagram you can can find many of our past puppies they have their own page 😀such as Louie.the French bulldog, rude.dog.rudy , Benny.the French ,ducketheredsable French bulldog and many others.
All french bulldog puppies born at northenbullyes french bulldogs are placed on a ckc non breeding contract unless agreed otherwise .
All our puppies are born and raised in Canada . You may ask yourself "why is that important? "well it is very important.
Due to the french bulldog breed becoming so popular it only created more demand. If you search your local listings you will be surprised that 80% of those ads are with french bulldogs imported from large breeding operations in Eastern Europe(ukraine, serbia ,russia ) and they are being advertised as " coming from our family in Europe " You will never see the parents , they have zero health testing ( exam does not mean the puppy came from health tested  parents ) . Do your research!!!
You have zero information about the parents minus a few pictures that are provided ,you don't know health history or temperament. You don't know where your puppy was raised . Such puppies are usually already 4 months old due to import regulations and not well socialized. Puppies born in Canada do not come with passports. If you can not see the parents and verify that the litter was born in Canada ( any genuine breeder will have no issue providing such information) it only means your puppy was imported . Such puppies are poor quality and lower price for a reason . Such sellers are not registered or pay tax is the law We do not breed mix breeds like "merle " /albino or any other designer genes recently introduced in the breed . Merle / albino is a receipt for disaster with the health issues they pose.The only diluted colours accepted by ckc are blue and chocolate those have been in the breed since the beginning , many show dogs produced them !!! They are beautiful and can be registered as such ,they don't have show rights .Responsible breeders care about the breed , the breed comes with enough issues we don't need to introduce more health issues .This is not a post intended to anyone it is intended to provide information and educate families on the potential health issues that certain genes / patterns cause . It is our personal opinion and have been vocal about it for many years now . We love colours and will always have colours but will always stand for health first .
https://adbadog.com/health-merle-pattern/
https://www.google.ca/amp/s/tailandfur.com/common-health-problems-with-albino-pets/amp/