For puppy inquiries please contact us . Tell us a bit about yourself , experience with the breed etc  . Emails without a name or "how much " only will not be answered.  We breed healthy and quality French bulldogs and if you can't take 2 min to introduce yourself we are not the breeder for you . Our adoptive families become part of our extended family that receive life time support .
Regards ,
Marci
Puppies are  registered with ckc
– seen by our vet prior to leaving our home
-receive first vaccine
– microchip
-dewormings
– have 1 year health guarantee
-raised in a very clean environment and well socialized
– have a basic puppy package ( bowl / collar / toy / food )
And you have the comfort that you adopted your puppy from a registered breeder that has 18 years experience with the breed . Breeding French bulldogs with integrity ,we have wonderful references that can be verified. If you google Northenbullyes you will find dogs from our home in pedigrees worldwide.
We breed quality healthy French bulldogs . No mix breeds like Merle  and other new designer mixes here !!!
Holding fee applies 500 to join the waiting list .
Thank you
Marci
 If you are looking for a well breed puppy from lines proven for health and temperament/ health tested parents please take the time and give us a call / email .Puppies are placed on a strict ckc non breeding contract. Please don't inquire about breeding rights unless we worked with you before and we know you are responsible/ registered breeder !
Please email direct at northenbullyes@yahoo.com for the puppy application we don't receive the inquiries through the website . We have 18 years experience , with this breed . We are reg member of ckc and one of the very few breeders in Ontario registered with Canada revenue. Tax is included in the price . We are not a large breeder , occasionally we have puppies available. We breed for health and temperament  !!! 
We do not hold spots on our waiting list without a holding fee sorry .Please take the time to call or email to introduce yourself.We do have a puppy application in place .
[/vc_column_text][/vc_column_inner]
[/vc_row_inner][/vc_column][/vc_row]
NORTHENBULLYES FRENCH BULLDOGS
WELCOME TO NORTHENBULLYES FRENCH BULLDOGS .WE ARE A REGISTERED BREEDER OF QUALITY FRENCH BULLDOGS LOCATED IN ONTARIO, CANADA.
NORTHENBULLYES FRENCH BULLDOG PUPPIES ARE HAND RAISED FROM DAY ONE, WELL CARED FOR AND SOCIALIZED.

Why Our French Bulldogs?

Who We Are
WE ARE A REGISTERED BREEDER OF QUALITY FRENCH BULLDOGS LOCATED IN ONTARIO CANADA.
Variety Of French Bulldogs
WE BREED CREAM/RED/BRINDLE FRENCH BULLDOGS FROM EXCELLENT LINES BREED FOR HEALTH AND TEMPERAMENT .
WHY NORTHENBULLYES FRENCH BULLDOGS?
CKC REGISTERED FRENCH BULLDOGS
All of our French Bulldogs are CKC registered and we provide all our customer a receipt for there piece of mind.We are one of the very few breeders registered with Canada revenue you know you adopt your puppy from a reputable breeder ! Worldwide references available.
FECAL EXAM FRENCH BULLDOGS
All of our French Bulldog puppies go through extensive medical exams to ensure there health is in check.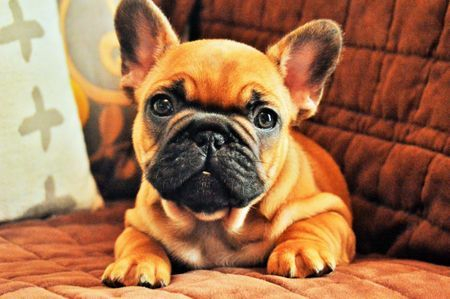 MICROCHIPPED FRENCH BULLDOGS
All of our Frech Bulldogs come microchipped so you can always ensure there safety and whereabouts without worrying.
HEALTH GUARANTEE
We provide a full health check prior to any of our dogs leaving our premises to ensure optimal health. 12 months health guarantee on  our puppies . 
Testimonials
See what our customers are saying about our puppies!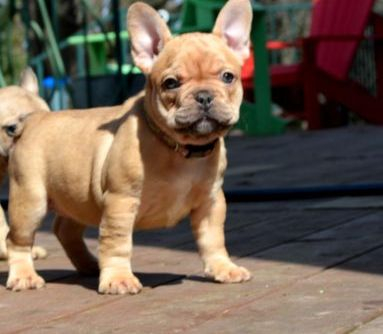 Anonymous
She is so sweet and confident .Thank you Marci . Beautiful red fawn lives in Canada with kim ,their second puppy from us .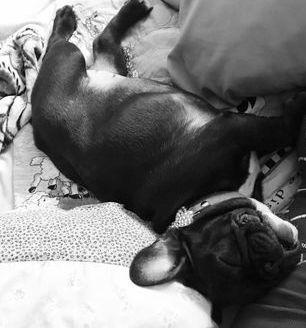 Dannine is Usa
So- I happened to bring something special back from Niagara Falls with me. I found her at the end of the 🌈. She is spunky and sweet, her pedigree and structure are absolutely divine. A huge thank you to Marci for our stunning new addition- NorthenBullies Dark Side of the Moon, aka Raven. ❤️🇨🇦🍾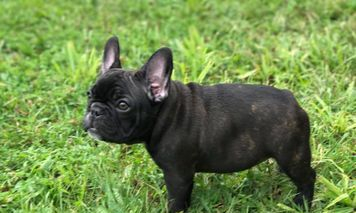 Jeannette in Usa
Picked up my gorgeous Lyric today from Marci Gouveia. I am in awe over how perfect in structure and personality this girl is. LOVE her. Thank Marci, it was so nice visiting with you today. I can't begin to tell you how appreciative I am.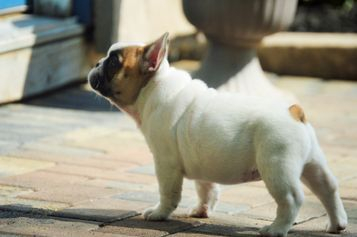 Michelle in Toronto
Things are great! She sleeps the night and often runs to her pee ad if I'm not running her outside to pee instead . Just wanted to give you a smile and say thank you for such a sweet angel .